PXL-MAD MASTERSTUDIO
Contemporary art practices 2021/2022
"A CRASH COURSE IN (ARTISTIC) POLITICS"
🏋️‍♀️🏋️‍♀️🏋️‍♀️🏋️‍♀️🏋️‍♀️🏋️‍♀️🏋️‍♀️🏋️‍♀️🏋️‍♀️🏋️‍♀️🏋️‍♀️🏋️‍♀️🏋️‍♀️🏋️‍♀️Wednesday 2021-10-20 @ KUNSTHAL GENTDavid Potočnik & Elisabeth De Laet, for CHT/Totalism.org
----------
----------
View in read mode →
https://pad.land/pxl
Edit →
https://pad.pad.land/p/pxl
Edit style →
https://pad.pad.land/p/theme-pink-css
Introduction →
https://e2h.totalism.org/e2h.php?_=pxl-masterstudio
----------
----------
Revisions:
2021-10-20 — the in-person collaborative "crash course" session
2021-10-22 — revision <David (fixing headers, completing the notes, adding missing references/links)
2021-10-23 — 2nd revision <David
¶
(FOLLOWING THE MASTERSTUDIO OUTLINE...)
¶
(Hong Kong protests = colonial West's colour revolution attempt = bad)To be an artist , you need to be able to decode the media, understand context.
https://en.wikipedia.org/wiki/Colour_revolution
"""
Russia, China and Vietnam[3] share nearly identical views that colour revolutions are the product of machinations by the United States and other Western powers and pose a vital threat to their public and national security.[4]
"""
__________
"The Hong Kong protests" are a fabrication:
1) did not have overwhelming popular support
2) were fabricated and instigated by the west:
* pedalled to our media as propaganda by the BBC
* BBC is a "UK state sponsored" media, with strong ties to the neo-conservative right-wing
3) these are the same people that invaded, colonized and exploited Hong Kong for centuries
_____________
https://workers.today/united-states-and-the-cultural-counter-revolution-in-cuba
The recent "Cuba protests" example, from a left perspective
"""
Over the past decade, the US government has spent millions of dollars to cultivate anti-government Cuban rappers, rock musicians, artists, and journalists in an explicit bid to weaponize "desocialized and marginalized youth.
[...]
Behind their branding as cosmopolitan intellectuals, renegade rappers, and avant garde artists, San Isidro's has openly embraced the extremist politics of the Miami Cuban lobby. Indeed, its most prominent members have expressed effusive support for Donald Trump, endorsed US sanctions, and clamored for a military invasion of Cuba.
[...]
Almost overnight, a collective of artists and musicians mobilized to protest the decree. Named for the hardscrabble San Isidro neighborhood in Old Havana where several of its members lived,
the new movement appealed directly to cultural influencers in the Global North, marketing itself as a diverse collection of visual creators and independent rappers struggling for nothing more than artistic freedom.For perhaps the first time, Cuba's right-wing opposition had a vehicle for making inroads into progressive circles abroad.
"""
¶
(We investigate other right-wing protest movements)
"""... Golden Dawn, Yellow vests, Proud boys, Generation identity, Querdenker, US capitol riots... """Looking into different right-wing activist / protest aesthetics
* the colors
* Black & yellow!
* shapes, symbols
* political context
* manipulation & propaganda strategies to attract other audiences:
being "moderate", being "anti government", "defending free speech", etc
* cooption/abduction:
Slovenian nazis abduct "Yellow vests" for within local context
* dangerous alliances:
anti-vaxxers marching with neo-nazis (Querdenker)
¶
(We learn to recognize racist signifiers)
black yellow fredperry , lonsdale with a jacket, etc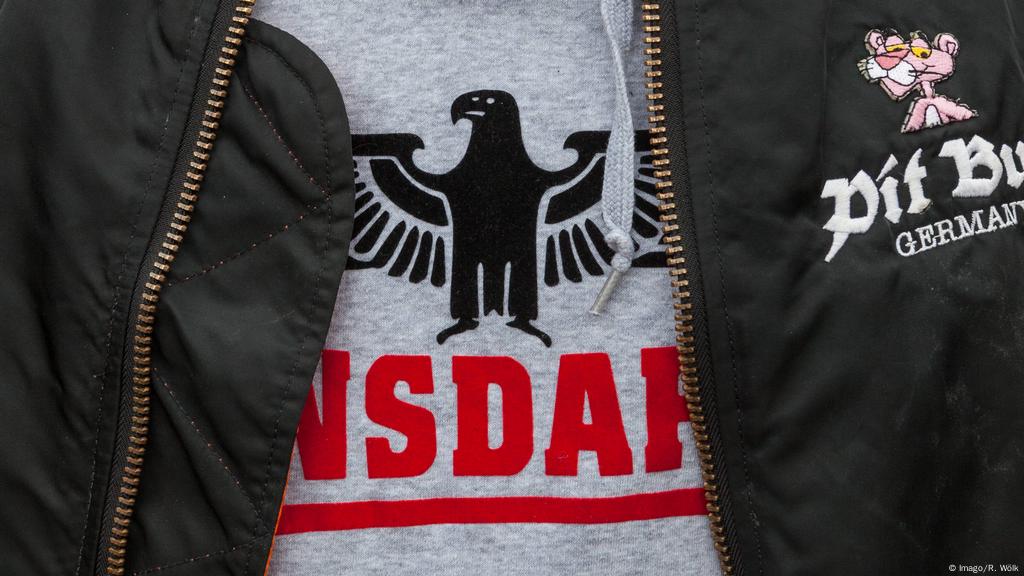 "
¶
(ABOUT "FREEDOM" AND WESTERN LIBERALISM)
¶
Isiah Berlin : Two Concepts of Liberty ("negative", "positive")
To understand liberty in a slightly more complex way, we look at:
→
https://en.wikipedia.org/wiki/Two_Concepts_of_Liberty
* Negative liberties sets rules:
"wear seatbelts/masks"
"don't make noise after 10pm"
* Positive liberty is the shape off what you are actually able to do:
you're allowed to play the guitar ... but do you actually own one?
you're "allowed to" own a house ... but is that a realistic prospect?
¶
("Liberalism", as such, is not a tenable political position anymore)"Liberalism is over"
Political theory now understand well:
making your own choices will at some point come at the expense of other's peoples ability to do so
the "freedom"/sanctity of property will neccessarily come in collision with the "freedom"/sanctity of speech society is about a common field of possibilities, and these are mediated by (whoever holds) power
On the ashes of liberalism, we are left with are...
¶
→ neoliberalism/libertarianism:
a radicalization of property & speech freedoms
leading to aggressive privatization of what we in the west currently enjoy & consider essential and public (mostly: education, healthcare)
----
this system, if not radically opposed, is just a signpost leading naturally to NRx (aka "Dark enlightenment):
https://en.wikipedia.org/wiki/Dark_Enlightenment
said othewise:
the same way liberals have in the last century always enabled reactionaries ... neoliberals are enablers of neoreactionaries
¶
→ "social democracy"
now, only serves as a pacifier (to real and needed radical change)
a toothless mirage, after the fall of Soviet Union
(which was, as late as 1970s, perceived as a possible alternative in the West's then still existing organized labour movement, and something to make concessions to)
¶
(Anarchisms)
You have flags of different anarchisms in different colors.
in a nutshell all anarchisms will say:
we can do it right now (without phased cooperation with the state—like communisms),
there is a specific aspect of the State preventing us from doing it (either corporate/patriarchy/etc),
we can do it quite spontaneously with various "uprising" strategies
¶
Anarcho syndicalism (red/black)
Syndicates: different "worker" groups organize, usually by delegate models at higher and higher scales.
→ Kurds - Rojava
https://en.wikipedia.org/wiki/Kurdistan_Workers%27_Party
Biggest nation (=ethnic group with strong identity) without a state.
→ Zapatistas:
are now touring EU (including Belgium)
indigenous people, fought a successful military+artistic/PR struggle for their land rights in Mexico!
¶
* anarcho primitivism (vs CHT)
For CHT:
* going "back to the forest" or "more simple life" is NOT a solution (not for all):
It can be appropriated as an extra space, created to do the neccessary transition work, that then can be brought back into mainline society.
* we find Anarcho primitivism discriminatory and privileged:
not everyone elects to fight bears, have no advanced care, and drink cholera-infested water 🤜🐻 💫 even though some German dude might want to advocate for a society like that
¶
* network anarchism (from from directories, to centralized algorithms, to distributed networks)This is relevant in the sense of understanding that a different architecture of hyperspace is possible, which then brings different forms of struggle.
Old-style surfing the net = "Web of directories":
The web was different, before search engines were established
The "directory"-centric logic (like
https://en.wikipedia.org/wiki/DMOZ
) upheld a specific politics of information, compared to the "search engine"-centric politics.
This changed with algorithmized Google & Facebook era.
Hackers (as in, critical technologists) & cyber activists currently strive to decentralize / distribute the infrastructure. This would both have paramount effects on (artistic) resistance, and also needs it, in order to come to life.
Btw, memes are a thing.
¶
(anarcho capitalism = no anarchism, just psychopatic, vicious hyper-capitalism)* Anarcho capitalism (black and yellow)
Will say:
* "We dont need police, but i will shoot you if you step on my property"
* "We dont need taxes, if you are poor or unable, it's your problem and your fault"
* "What you do on your property is your own domain" (not understanding that the river flows downsteram, along with the pollution)
Ancaps will perceive the State as the enemy, and then set the market as the solution.Radical right-wing libertarians put a radicalized individualist "freedom" (to property, to speech, to choice) to psychopathic levels, before any guarantees to people's well being.
* "on my own property i can shoot you"
* personal responsibility, "each person is responsible for their own choices"
(vs rich people just having totally different possibilities)
¶
Discussion: State gives health care & education, but also police
What is the task of the cops? Can we do without cops?
(should be mediator, now too often aggressor aswell as instigator)
Why do police act different in situations?
:
We discuss black lives matter <> capitol riot police response.
(Both difference in protest expression tactics, and police&media response to it.)
¶
SPEECH CAN HARM! & "mild authoritarianism" of every StateThat is why there are, currently, constitutional and legal limits to it in every country.
Believing "anything can be discussed, any opinion presented" would be a radical ultra-right position.
Speech infringing on already won rights of minority groups needs to be especially moderated.
(we discussed this in some detail on day 2 of session!).
________
In this sense, as speech is limited, every state is "authoritarian" to some extent!
Every contemporary state protects and its people itself by limiting speech in some ways.
Some parts of "political plurality" is always rejected - the question is:
* which parts are rejected, which tolerated?
* more importantly: who does this serve?
____________
In contemporary Germany, due to danger of recurring Nazism destroying democracy:
traditional right-wing symbols are strictly forbidden, by the constitution.In contemporary China, due to danger of recurring bourgeois capitalism destroying People's socialism:
expression of bourgeois and capitalist ideas are strictly forbidden, by the constitution.
¶
(COMMUNISM: TACTICS & OBSTACLES OF ORGANIZED STRUGGLE)
---